Our Mission
To empower youth and their families by promoting well-being through Sports, Culture and Support Groups in Vaughan and its surroundings.
Our Vision
A vibrant and inclusive community where Fuerza Latina Community Services is a leading provider of services for youth and their families in Vaughan.
"Helping the youth of TODAY become strong members of society TOMORROW"
Our Journey
The idea was born out of a desire to provide youth with constructive, alternative programs helping to direct them away from negative behaviour, and encouraging other youth to embrace a second chance.
Since 2003, the desire becomes a reality as youth from the community gather together as a group, regardless of ethnicity or culture to learn the value of teamwork, inter-personal relationships and community.
Our Values & Beliefs
We value, respect and treat everyone as we would like to be treated

We recognize potential in everyone

We care about each individual and we want them to do well

We provide a safe and supportive environment

We believe in respect for others, property, and the environment

We believe our work makes a difference
Magazine Articles
July 2017
https://vaughaneast.snapd.com/events/view/1060461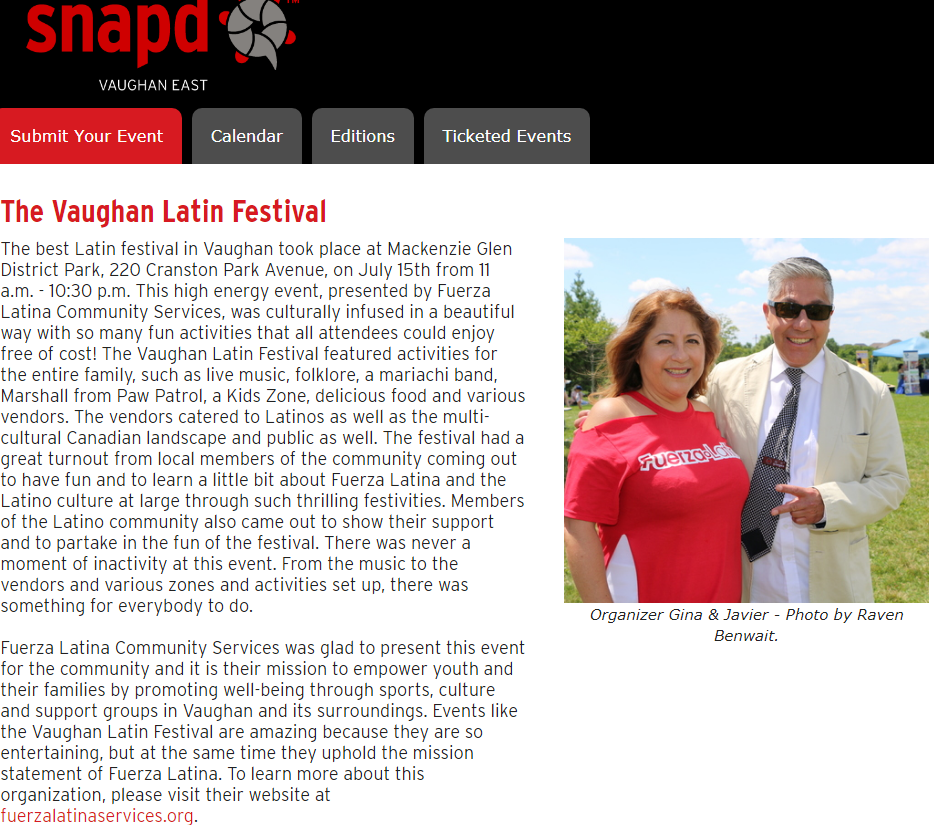 September 2016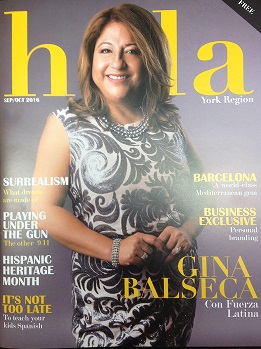 Gina Balseca, President and Founder of Fuerza Latina, was recently featured in Hola York Region Magazine! Having lead Fuerza Latina for 13 years, she has inspired and unified many youth and families of York Region.
Hola York Region Magazine aims to give "a true Hispanic cultural experience through real stories and relevant local content"  (Hola Magazine, 2016).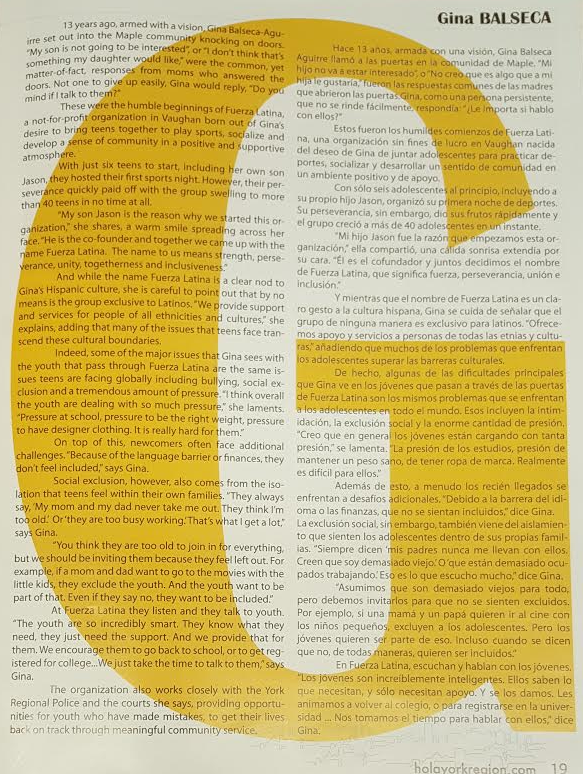 Congrats to the Board Members Nataly Tucci and Johnny Campuzano for being featured in Hola Magazine!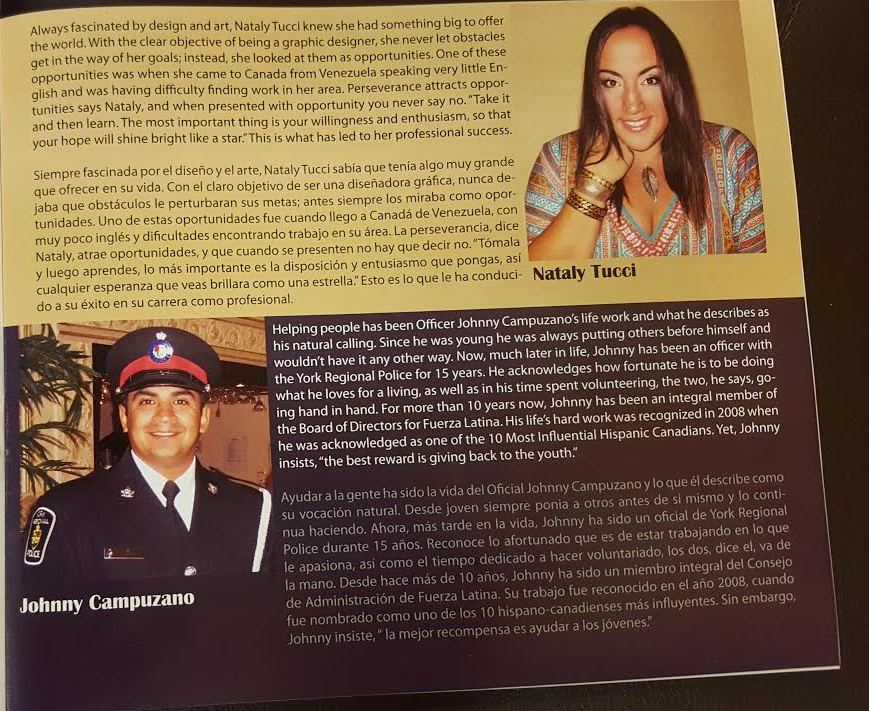 November 2011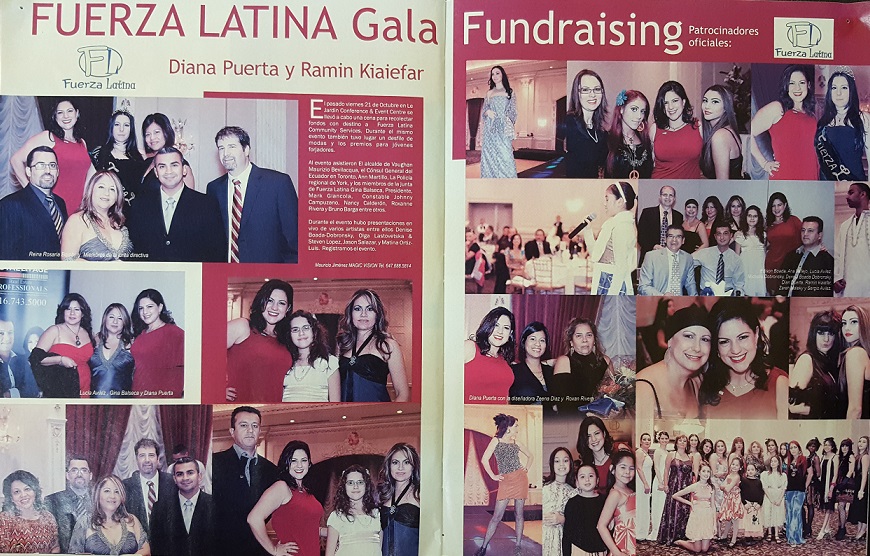 Fuerza Latina Fashion Show Fundraising Gala 
Newspaper Articles

January 2015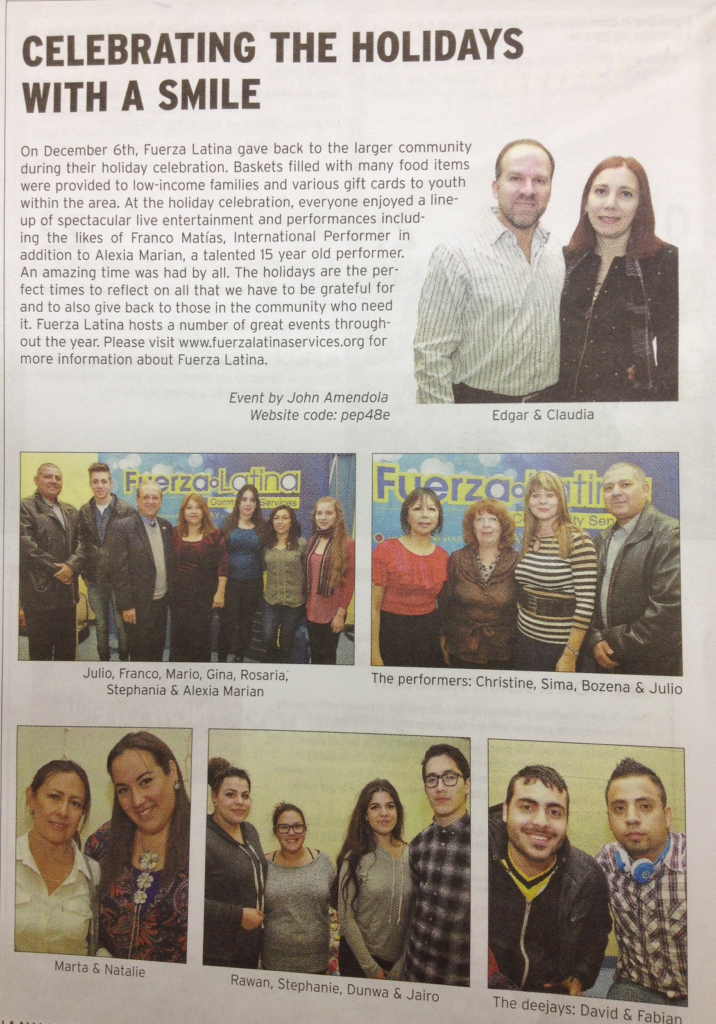 November 2013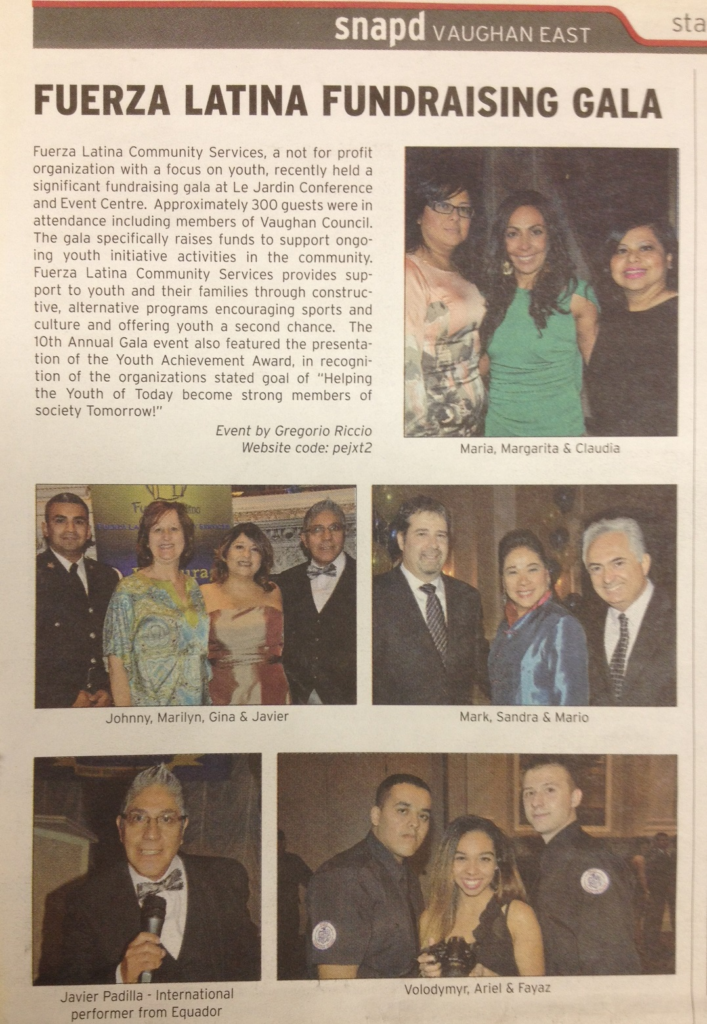 October 2013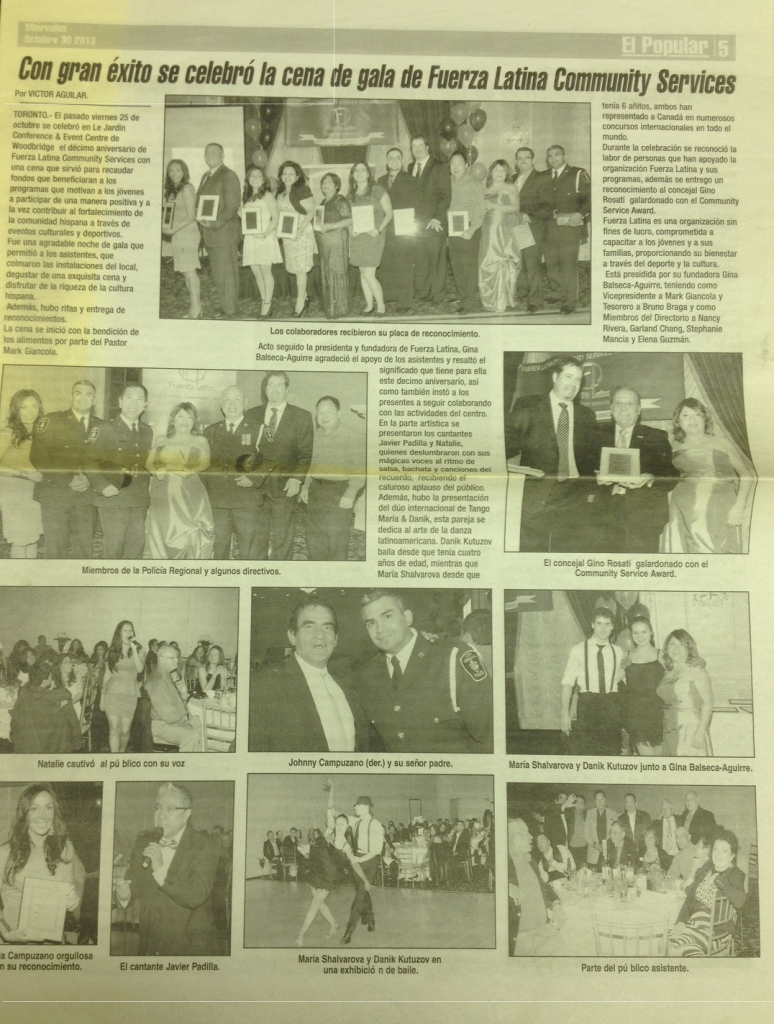 May 2013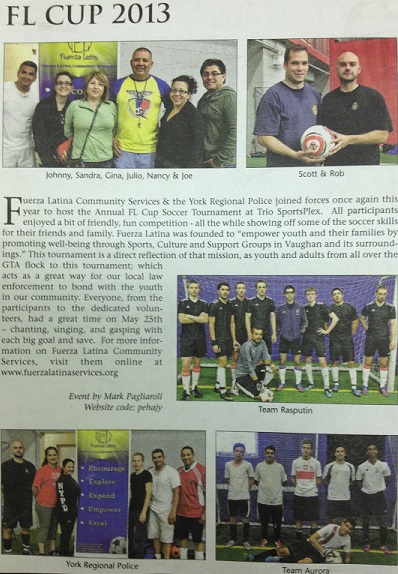 2012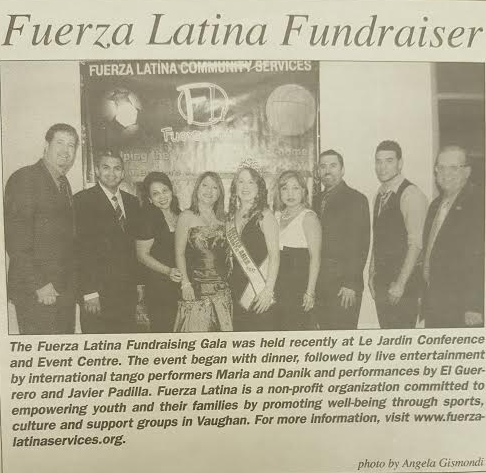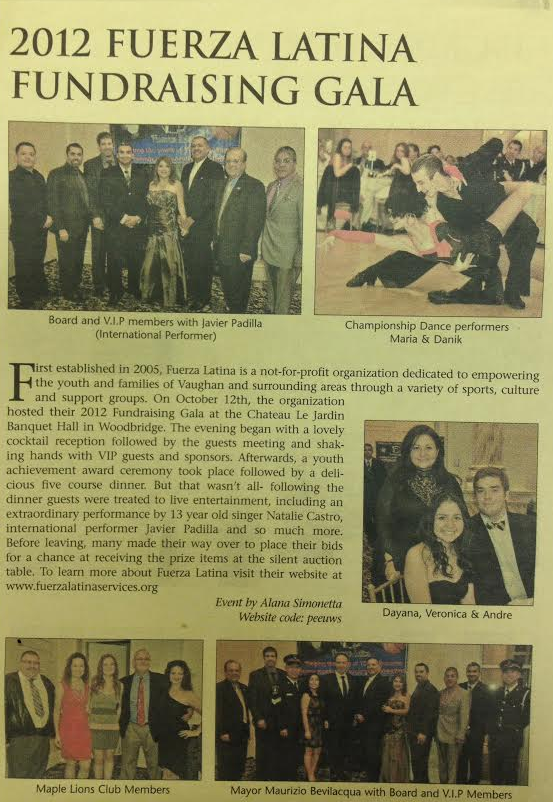 October 2011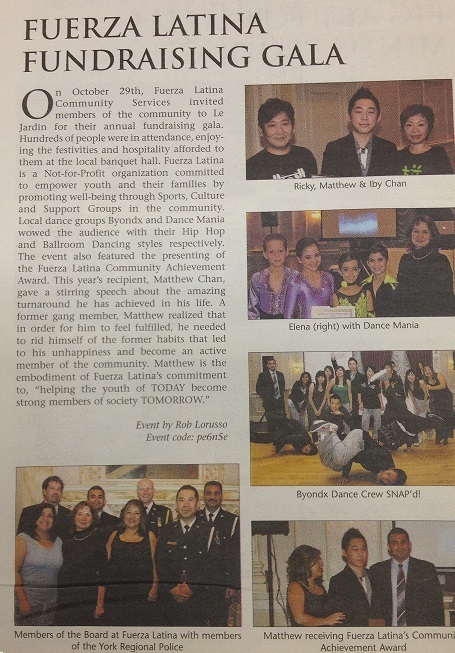 2011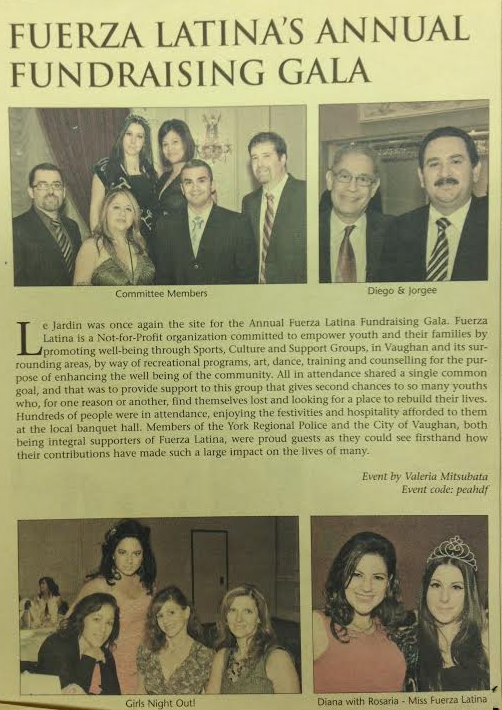 May 2010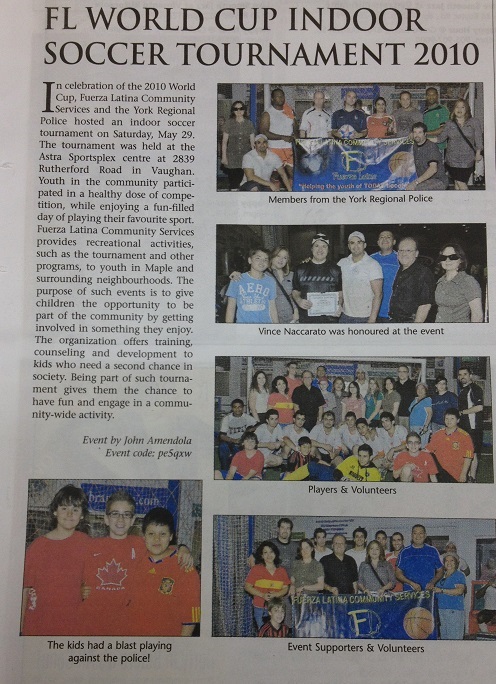 January 2010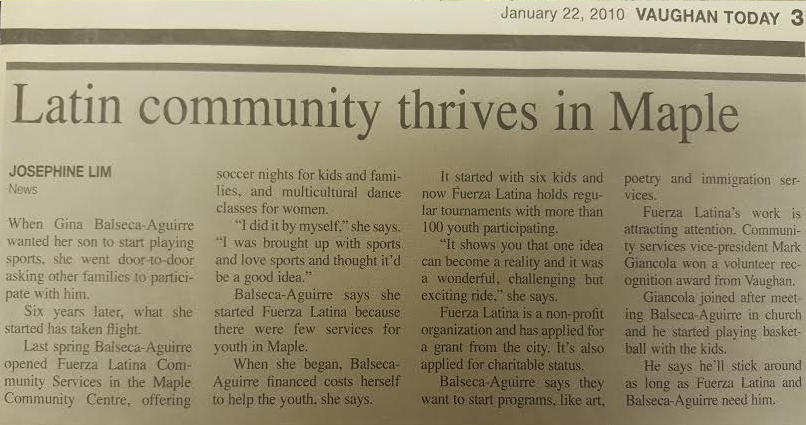 April 2009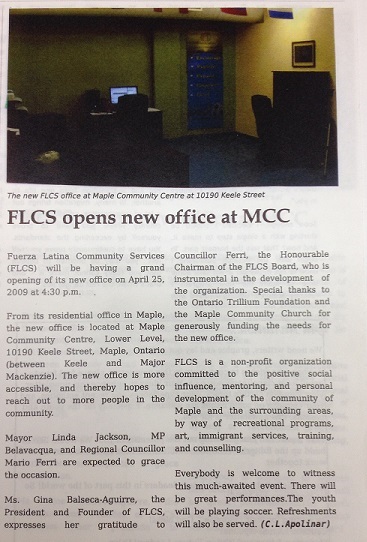 2009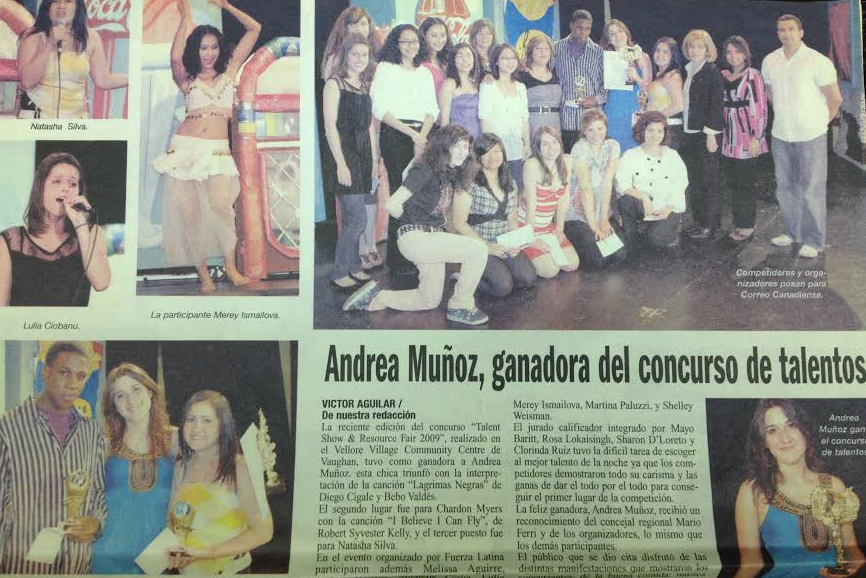 November 2008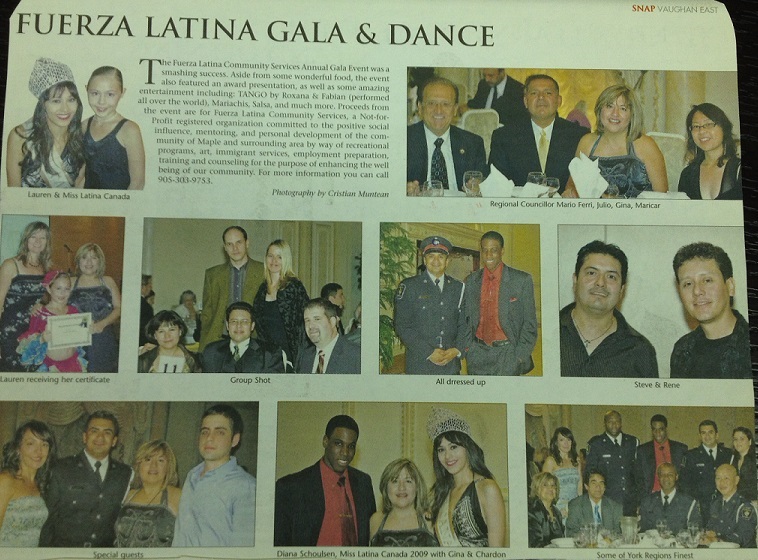 April 2008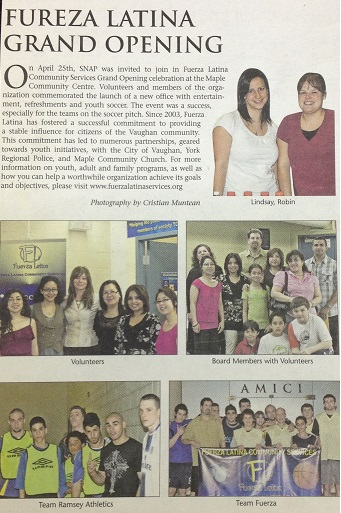 May 2006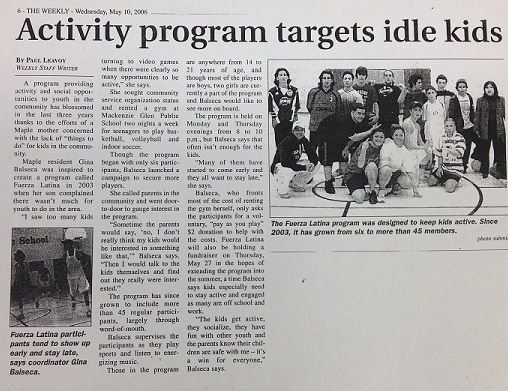 2003