Gracias! Thank You!
To Our Partners & Sponsors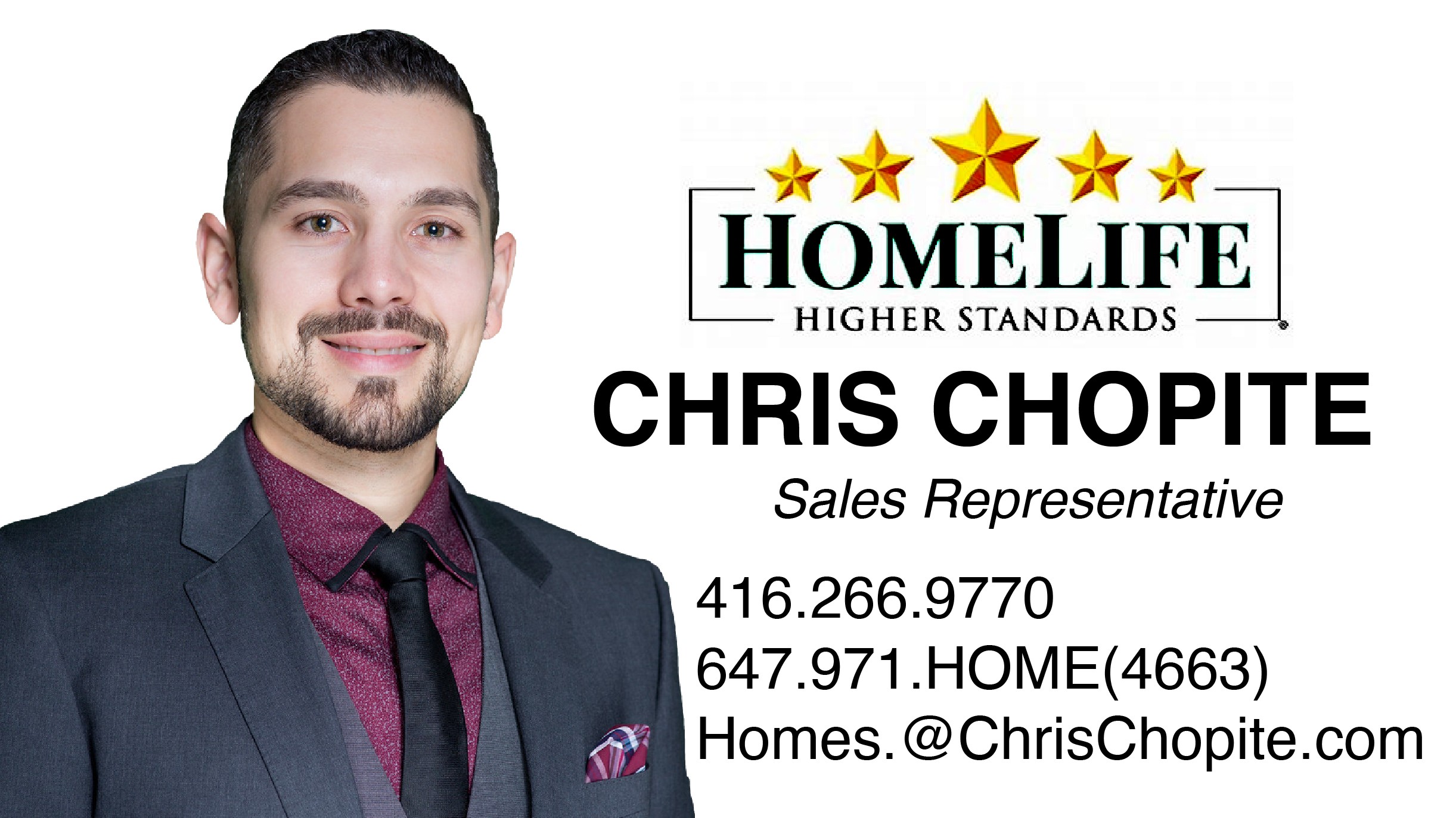 Why Sponsor Fuerza Latina?
Since 2003, Fuerza Latina has served over 10,000 residents of Vaughan and the York Region. We are the top leading organisation bringing Latin culture to this community through our programs. We produce a broad range of activities aiming to help residents through 5 core areas: culture, education, fitness, seniors and support.
We are growing. Every day more people come to us to join our programs.  We even have constant feedback from residents about new ways we can help them. This is exciting. We want to be there for as many people as possible, and this is why we need your help.
We are looking to partner with local businesses interested in sponsorship opportunities with Fuerza Latina. Our packages are set up in a unique modular way that gives you more flexibility to choose the categories you want to sponsor – all of this while creating visible impact for residents.
For information on current sponsorship packages, please contact us at info@fuerzalatinaservices.org.
 Culture
Sponsoring the culture programming ensures participants will get to experience Latin or Hispanic cultural activities in Vaughan. Every year we put together multiple events where residents from all walks of life have the opportunity to dive into all the aspects of what it means to be Latino or Hispanic.
Education
If you have a preference for sponsoring activities that focus on personal growth, this is a perfect opportunity for you. Most of our programming includes an educational component where participants get to develop new skills or improve existing ones. There are also exclusive programs dedicated to education such as the Spanish for Kids class.
Fitness
Fundamental movement is very important for overall well-being. We aim to provide recreational activities without breaking the bank out for a lot of residents. If you become a sponsor of the fitness category, you will be supporting affordable athletic activities for kids, youth and adults.
Seniors
With the increasing and alarming number of senior depression and isolation, it is important to have activities tailored to them. We are doing exactly that! By being a sponsor of the seniors' category, you will contribute to the creation of spaces for seniors to learn, meet new friends, have recreational activities and contribute to the community.
Support
This is a great opportunity to support a wide range of members in the community. We have brought together experienced specialists to give easier access to women and families who are in need of professional support during this time in their lives.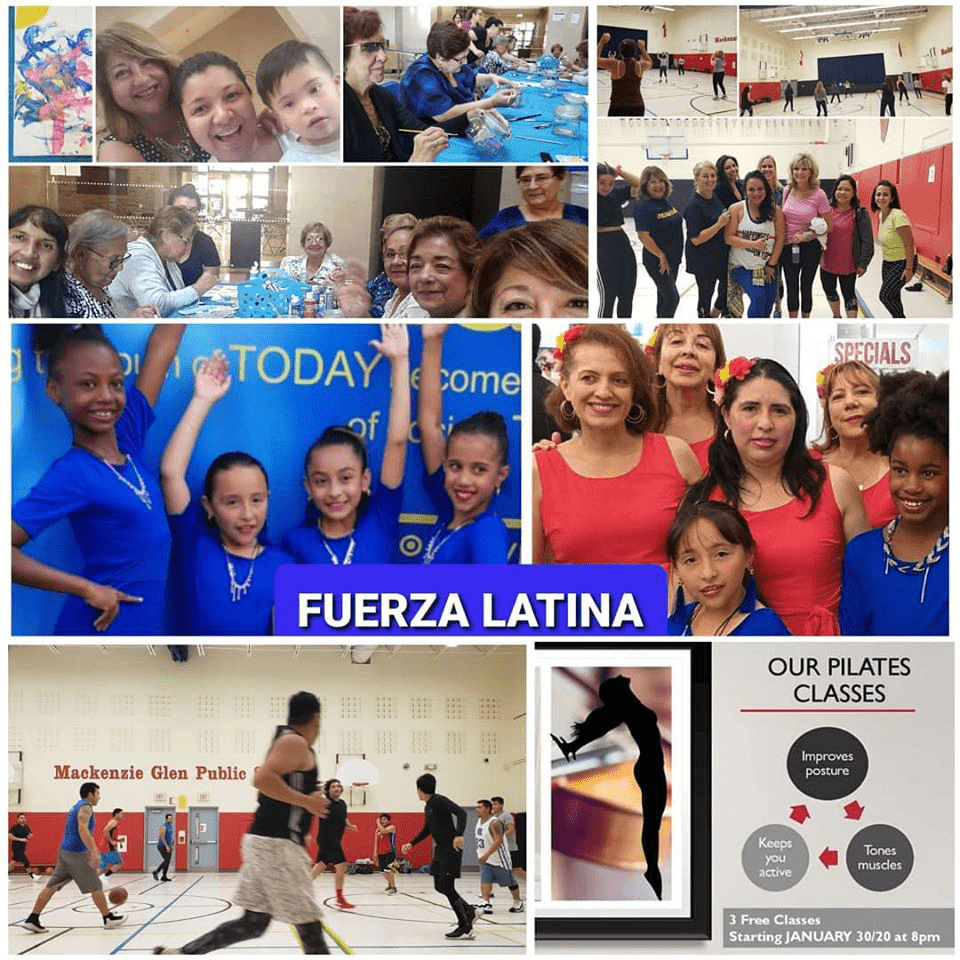 Year-round Programs
Public School & Maple Community Centre at Mackenzie Glen. Supporting Vaughan's youth, kids, seniors, women & families.
Sports

Zumba

Dance Classes

Seminar

Women Network

Seniors Art & Dance
Membership is available on an annual low fee amount. Certain programs allow for a small drop-in fee without membership. 
Vaughan Latin Festival*
POSTPONED TO 2021 BIGGER AND BOLDER!
11:30 a.m. to 10:30 p.m. at Mackenzie Glen Park 220 Cranston Park Ave, Maple, ON
Over 10,000 attended in 2019, Aiming for 15,000 in 2021
Build market reach, promote your business, cultivate emerging relationships, leverage your network, and generate income!
*Available for event only Sponsorship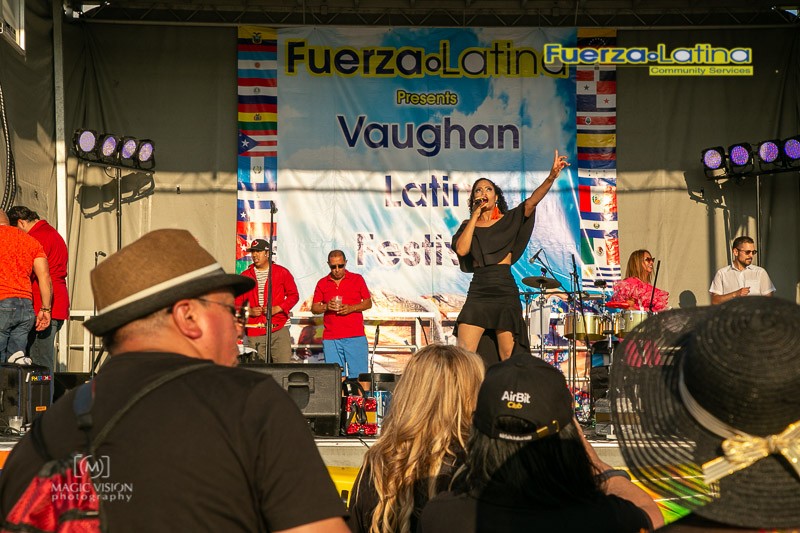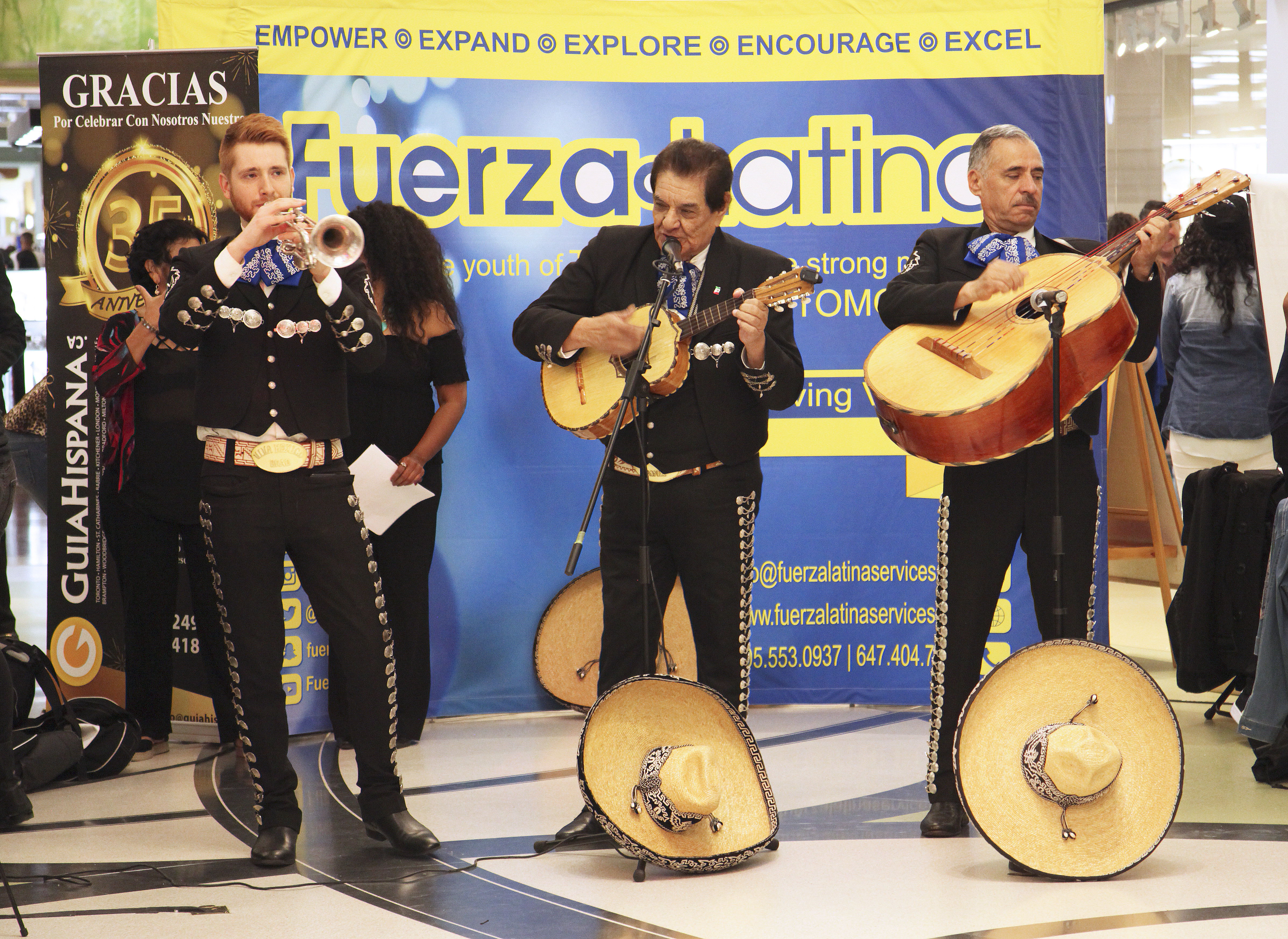 10th National Culture Days
September 26, 2020 11 a.m. to 5 p.m. at Vaughan Mills Mill, 1 Bass Pro Mills Drive, Vaughan, ON
Over 3,000 attended in 2019. Aiming for 5,000 in 2020
In partnership with the City of Vaughan, Fuerza Latina presents multiple authentic performances, and beautiful visual arts displays.
5th Latin American Hispanic Ceremony
October 17, 2020 4:30 p.m. to 6 p.m. at Vaughan City Hall, 2141 Major Mackenzie Drive W, Maple, ON.
Lead organization for city's annual Hispanic Heritage Month.
Hispanic Heritage Month is an opportunity to remember, celebrate, and educate future generations of the outstanding achievements and contributions of Latin American-Hispanic people in the province; socially, economically, politically, multi-culturally.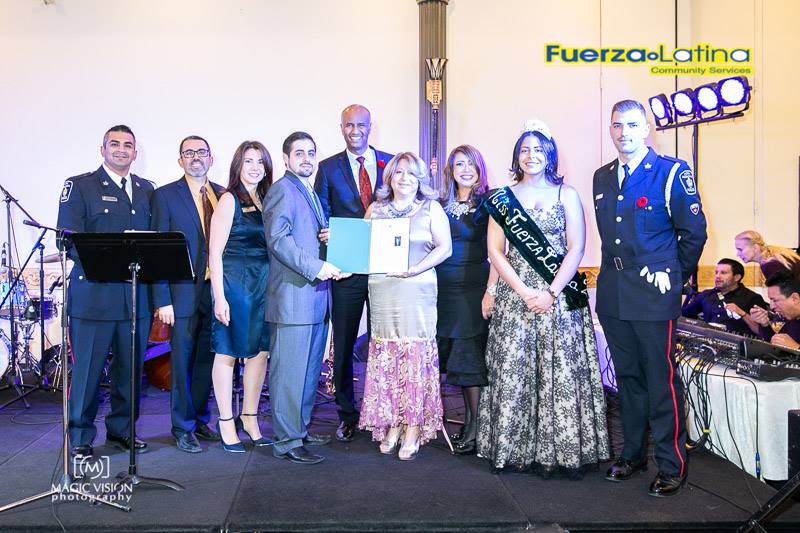 2020 Gala Fundraiser
October 17, 2020 6 p.m. to 1 a.m. at Fontana Gardens Banquet Hall, 7400 Keele St, Vaughan, ON
Celebrating 17 years as an organization!
Attracting hundreds of patrons from all generations for an unforgettable evening of live music, entertainment and amazing food.
Guests are significant social and cultural influencers who are philanthropically minded. Join leaders from corporate, legal and city-building communities.
Want to support the community?
Please send us an email, we will contact you as soon as possible.