Volunteer and Placement Opportunities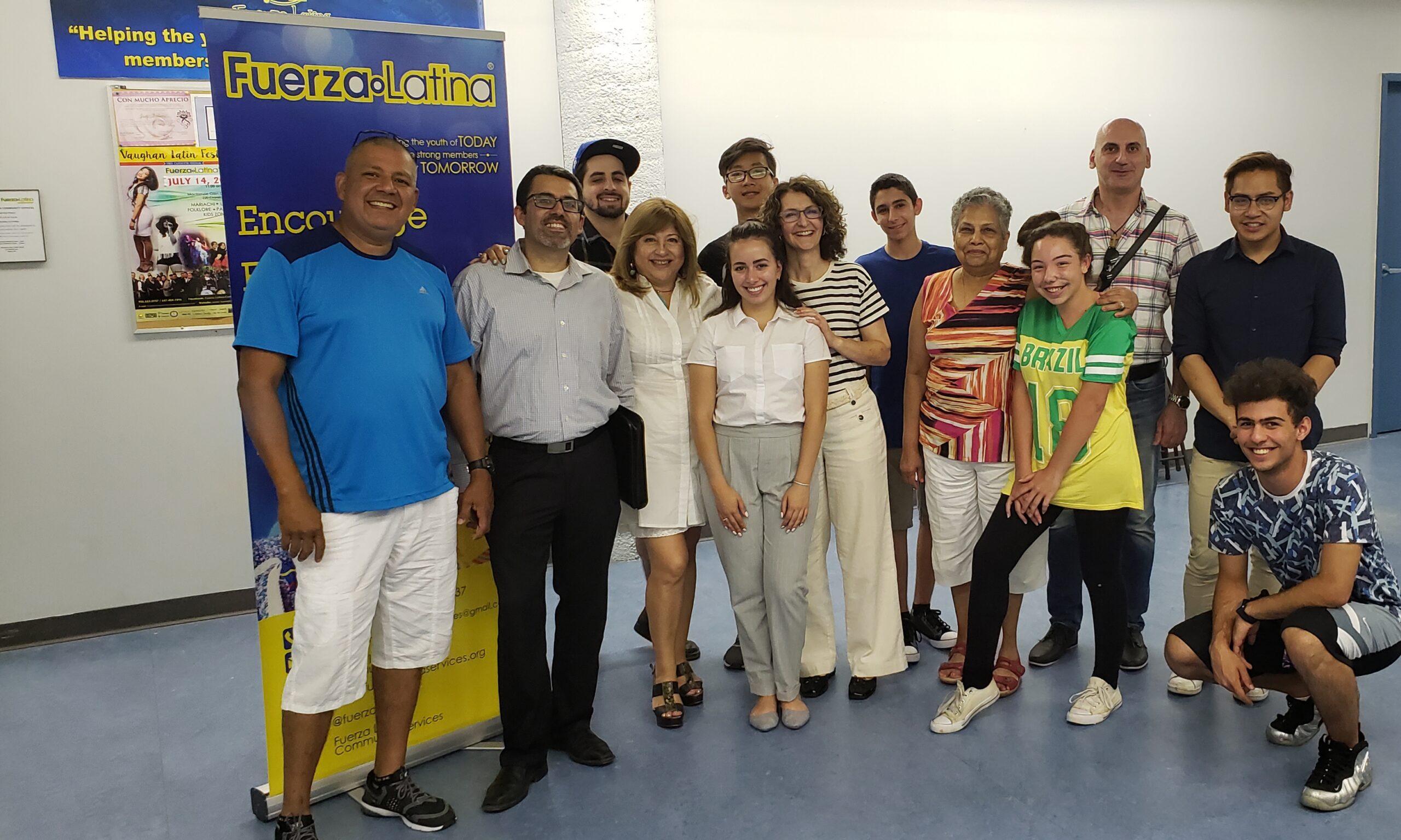 "There is no greater gift to give, than the gift of time!
Volunteerism changes lives!  We may just have the opportunity that could change yours."
Why Volunteer With Us?
Fuerza Latina offers diverse placement and volunteering opportunities that allow you to develop your skills while contributing meaningfully to your community. We have positions from office administration, event planning, program leadership, community assistance, and more.
If you have any particular skill, or would like to lead a new program for the community, talk to us!
Apply today by submitting your resume to info@fuerzalatinaservices.org
Benefits
Flexible hours

Canadian work experience

Share your talents

Connect with community members

Build career-based skills

Network with like-minded people

Letter of reference to prospective employers

Meet new friends
Make a difference
OFFICE ADMIN ASSISTANT
We are looking for an energetic person to assist Fuerza Latina's team with administrative duties. These duties include planning meetings and appointments, updating lists, perform responsibilities as needed, data entry, copy-writing, support associates, preparing preparations and training materials for our fundraiser, and other administrative duties that arise from time to time.
COMMUNITY SERVICES WORKER/OUTREACH ASSISTANT
Direct involvement and engagement with clients

Utilizing a variety of outreach methods to reach isolated and/or disengaged clients

Maintaining regular contact with clients

Assistance and facilitating training to volunteers

Engaging, collaborating and building trusting relationships with community service providers 

Participating in Zoom meetings

Create database of volunteers 

Documenting and charting client information

Takes initiative, bright, flexible, self-starter willing to go the extra mile

Other duties as required

Working remotely from home
DIGITAL MARKETING/SOCIAL MEDIA
WordPress website update and development

Creating Marketing Strategy Plan

Designing flyers, poster

Promoting programs & events

Enhance YouTube Channel

Participating in Zoom meetings

Takes initiative, bright, flexible, self-starter willing to go the extra mile

Working remotely from home

Other duties as required
VIDEOGRAPHER/IT/WEB DESIGNER
Website update and development

Cartoon designer

Assist in promoting programs & events

Strong knowledge in WordPress

Create and edit videos 

Enhance Fuerza Latina YouTube Channel

Participating in Zoom meetings

Takes initiative, bright, flexible, self motivated,
willing to go the extra mile
Other duties as required

Working remotely from home

Other duties as required