Covid-19 Update
In response to the current physical distancing restrictions in place due to the health pandemic in Ontario, we are offering online programming alternatives. Regular programming has been postponed.
STARTING TIMES AND DATES VARY
Stay connected with our online programs below or check out our other programs for their unique online events.
Available until further notice.
THURSDAYS 8:00 PM
The Women Support Group program aims to help women connect and build supportive relationships with each other while discussing common experiences. During our small and informal support groups, you will learn about coping mechanisms, remind yourself of your strengths, listen to other women's experiences and share your own (if you want to), and be accepted for who you are, without judgement or discrimination.
UPCOMING TOPICS:
Interviewing skills – How to prepare – NOV 26th
Communicate Effectively with employers and Hiring managers- DEC 3rd
LinkedIn – Features and Benefits –DEC 10th
Open Forum – More on the Subject of employment- TBD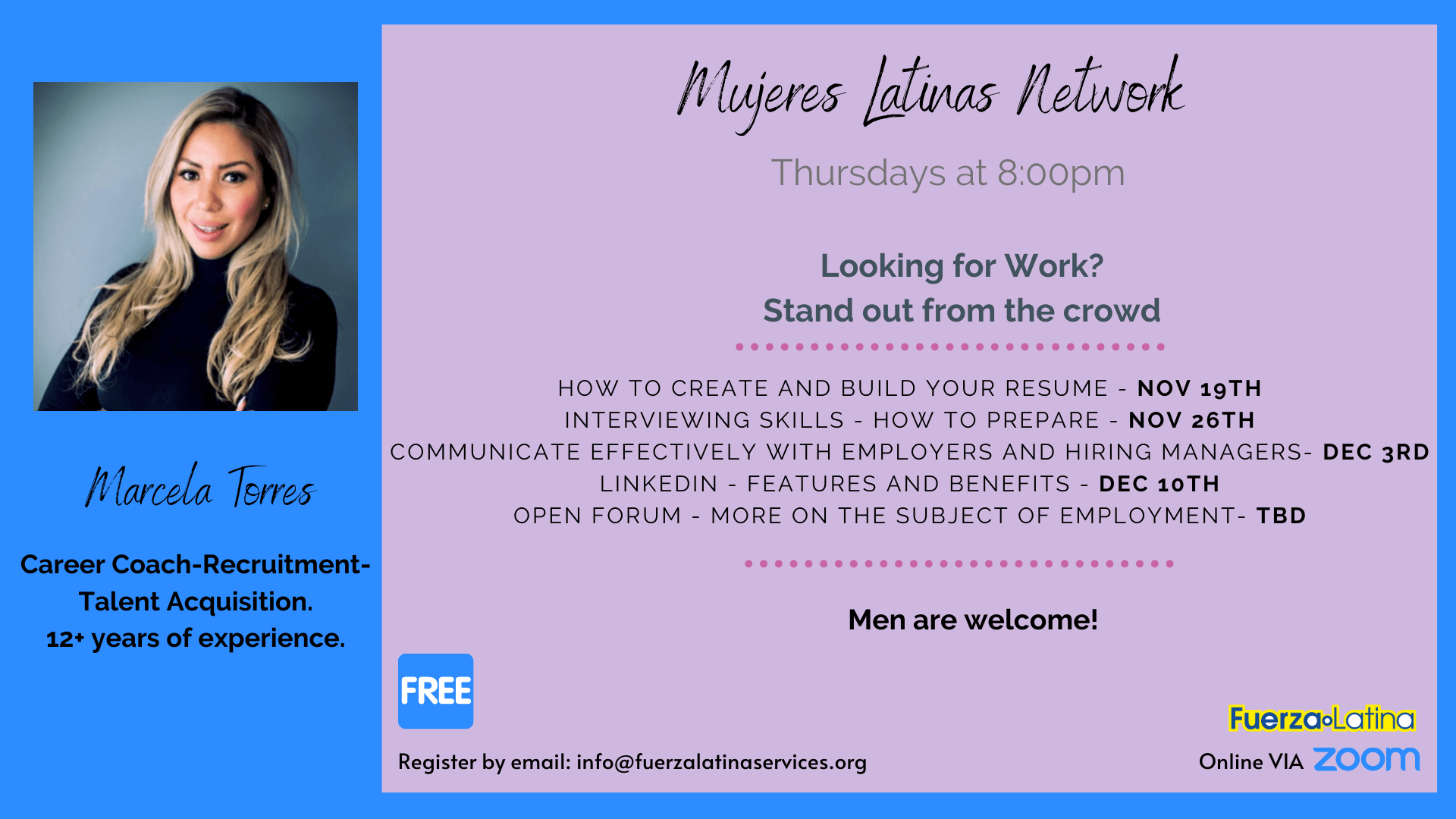 Career Coach Series
Over the past few months, the job market has taken a hit and now more than ever, it is important to STAND OUT IN THE CROWD!
Fuerza Latina is excited to present a series of weekly Employment Webinars to enhance your chances of getting your dream job!
With Marcela Torres, Career Coach-Recruitment-Talent Acquisition with 12+ years of experience!
MEN are welcome to join us.
WEDNESDAYS 4:00PM
Through the Fuerza Latina Hi-Tech Seniors Program, we provided tables, Chromebooks, and smartphones to the most vulnerable to encourage them to stay connected with their friends, family and community in a time of recommended social distancing. 
UPCOMING TOPICS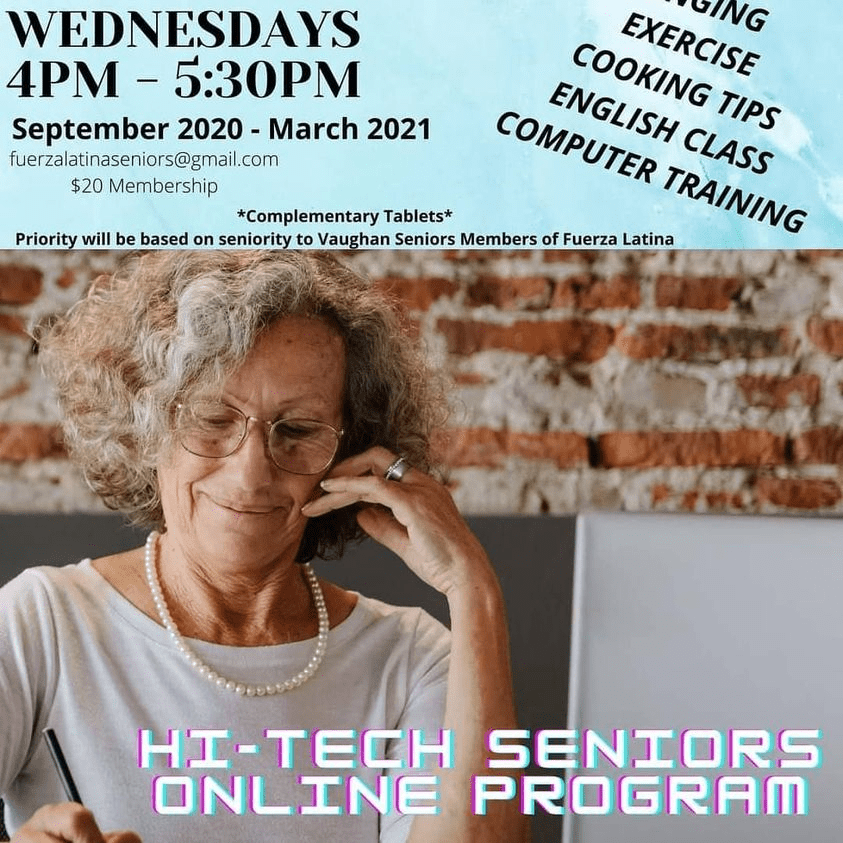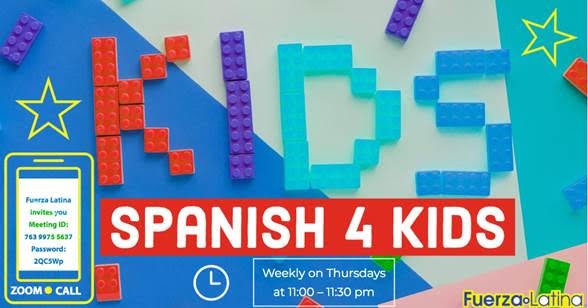 Spanish 4 Kids
Postponed until further notice.
This is a brand new program we created after local hispanic parents expressed concern about their children's loss of spanish speaking skills. We want to tackle this issue by providing accesible spanish classes for kids that focuses on speaking, listening and writing skills.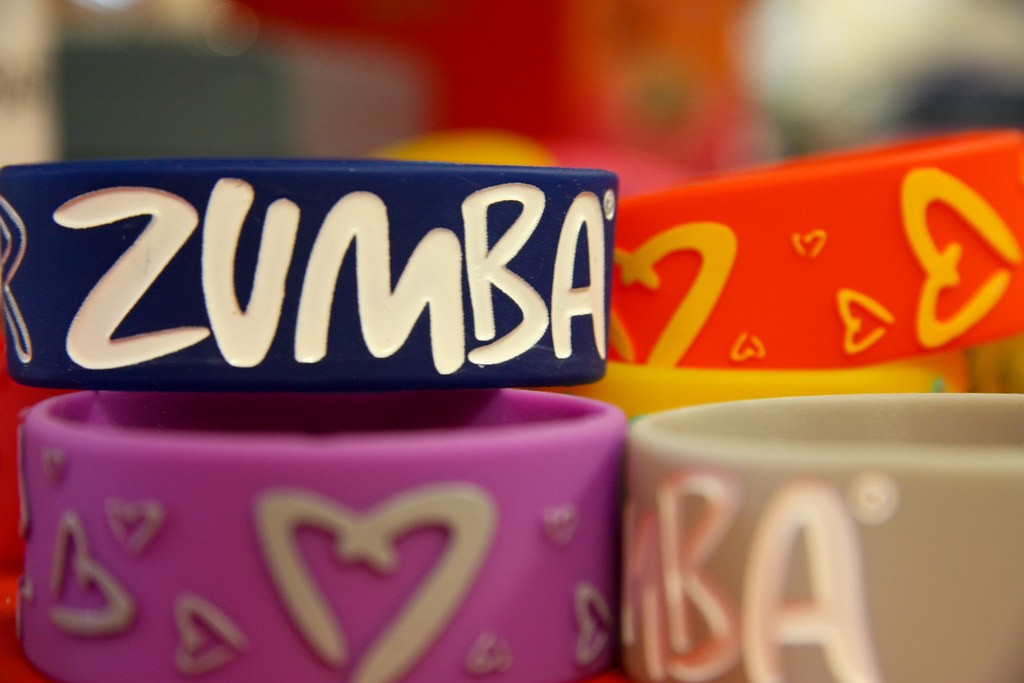 Zumba
Postponed until further notice.
If you are into dancercising, we are sure you will love zumba class. Zumba is an incredible alternative to traditional fitness programs. And the best part is that you don't need fancy equipment or advanced knowledge of strengthening and stretching routines. 
Frequently Asked Questions
How much is the cost of this program?
Unless specified, the programs offered online are FREE.
Are programs only for Spanish-speaking people?
Unless specified, our programs are open to everyone in the community with a basic understanding of English.