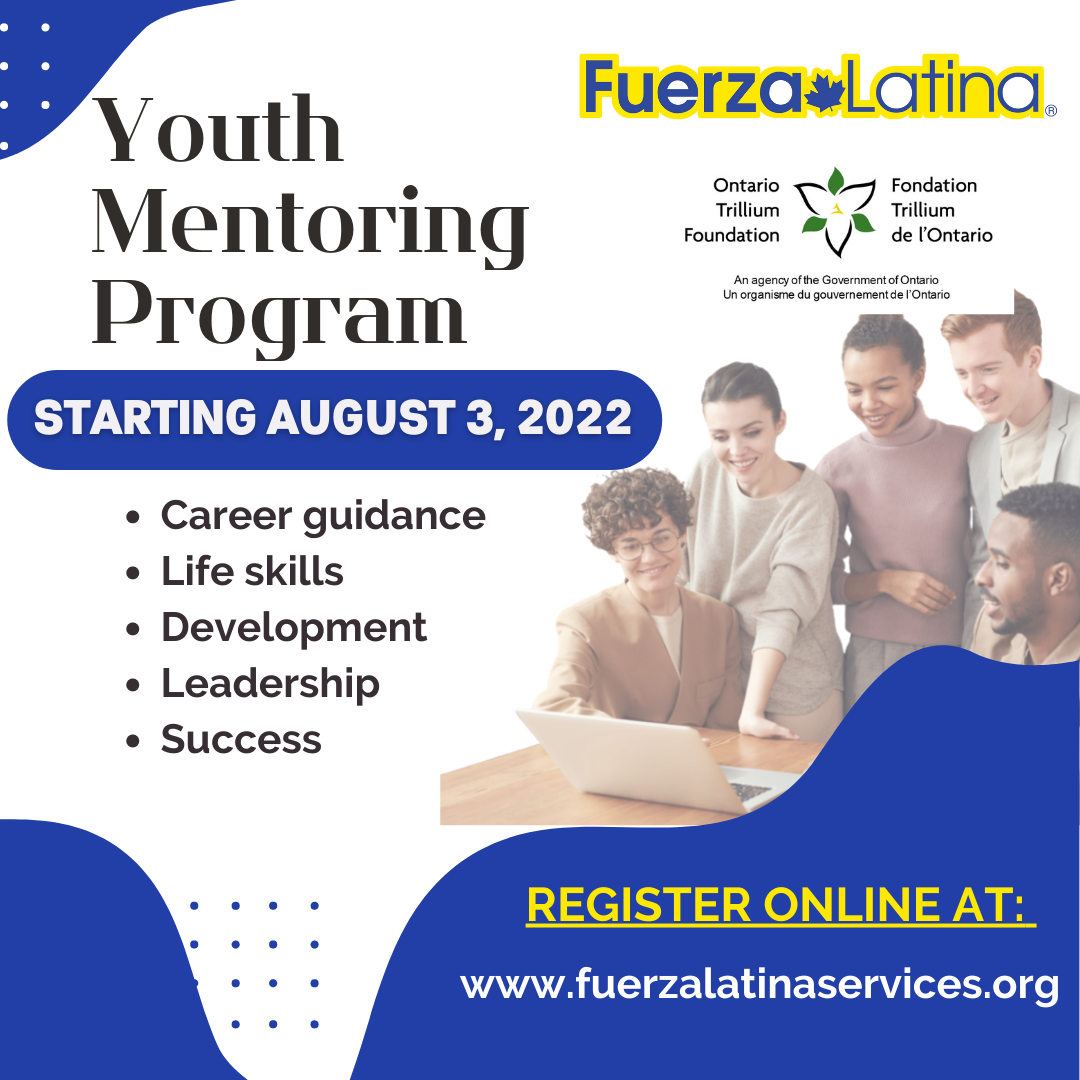 Mentoring is a "get and give" experience with the goal of providing a rich and rewarding experience for both partners.
REGISTRATION START: August 3, 2022
Our Program
Fuerza Latina's Youth Mentoring Program aims to connect Latino youth with mentors, in various fields and/or trades.
With this virtual program, we will establish connections for youth through academic and career-focused supports, and guidance from the perspective of those working in the industries youth aspire to work in.
This is a great opportunity for community members to give back and share their experiences to lead change and sustain futures for our youth.
How Does it Work?                                                                   
Step 1. Register to the Mentoring Program today                                                                                              
Step 2. Our Youth Coordinator will contact you                                                                                              
Step 3. Mentee is matched with the Mentor                                                                                              
Step 4. Meet with Mentor 4-5 sessions


We offer One-on-One and Group Mentorship Opportunities!
Opportunity to obtain High School Community Hours while gaining these skills and growing your network!
Supports for mentee participants in finding Internship and Placement Opportunities!
Volunteering and Placement Opportunities for those interested in supporting this engaging program!
Frequently Asked Questions
What is the cost of the workshop?
There is only one small fee of $25 to cover the cost of all materials.
Is this program taught in Spanish?
Spanish/English and it is open to all Latino youth.