Seniors Program: Live, Laugh, Learn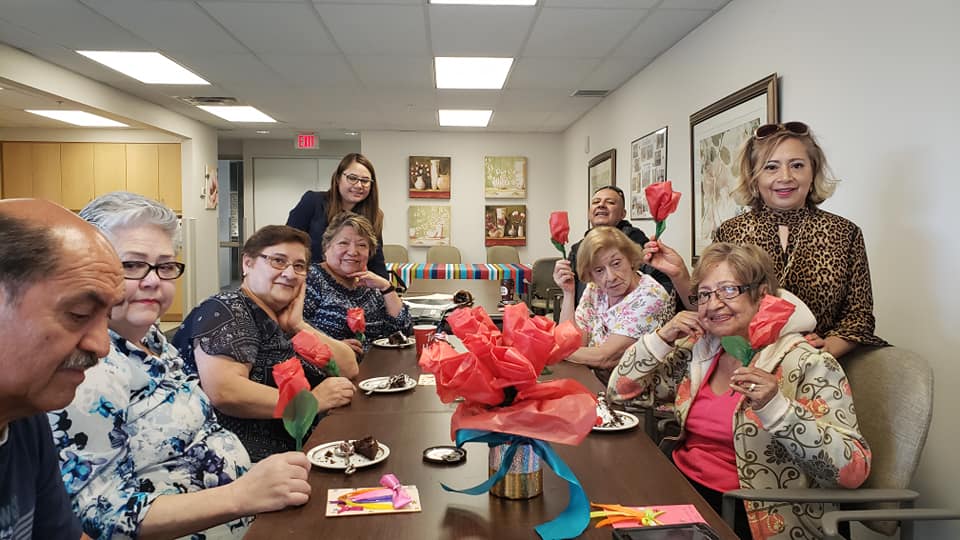 Program Drescription
Our seniors program is focused on three major principles: live, laugh, and learn. Fuerza Latina aims to create a comprehensive space where participants gather every week, meet other seniors in the community, take part of a variety of recreational activities, exercise, support each other, and have fun!
TIME:  4:00 p.m – 5:30 pm
LOCATION:  Main level – Maple Community Centre
Circle of Trust
The seniors program is not a traditional support group. We are a family. We sit together and openly talk about any topic that is on our participants' mind. We share stories, experiences, and lessons that can make a difference in each other's life. This could include about cooking, travelling experiences, daily worries, and more. Any topic is a good topic to discuss.
Exercise program
Staying active is important for senior's overall wellbeing and quality of life. This is why we made exercising a component of our program. We follow the Ontario physical guidelines for seniors. This is not a high impact work out program, but rather a series of safe and easy stretching routines to help maintain joint mobility and muscle strength.
Dance
Would we really be a Latin organization if we did not have a little bit of dancing? Participants can enjoy some time every week exploring the vast world of latin dances and rhythms such as salsa, merengue, bachata, cumbia and more.
Arts & Crafts
There is an increasing amount of scientific evidence that suggests art improves brain function, memory, reduces stress, and increases empathy. Doing arts & crafts in this program is vital for our seniors to learn new skills, be creative, express themselves, and leave their worries at home. Past artistic activities have included painting, floral arrengements class, singing lessons, and more.
Frequently Asked Questions
Is the seniors program free?
This is FREE program. There is yearly membership fee of $20.00 paid upon registration.
Is this program only for Spanish speaking seniors?
No, our program is open to any senior in the community. That being said, we do have several participats who speak other languages including Spanish.
How do I register to this program?
If you would like to register or have more questions about the seniors program, you can contact us at (905) 553-0937 or by filling up the form at the Contact Us page. 
Can I drop by and see what the program is about?
Absolutely! any seniors can come by at any time and experience our program. The only thing we ask is for you to give us a call and let us know you are coming. We need to make sure we have enough arts & crafts materials for everybody.
Is there a penalty if I don't attend EVERY week?
We understand sometimes things happen. There is no penalty if you cannot attend every week. However, we would love to see you as often as possible!
Do you do any special activities outside your regular program?
Actually we do! Members of our seniors group take part for free of our annual Gala, an exclusive Christmas dinner party , cultural day celebration, cultural lunches, among other events.
Is there parking available?
Yes, there is free parking at the Maple Community Centre