Fuerza Latina is a host of a wide range of events throughout the year celebrating different aspects of Latin Culture with the Vaughan community.
Kids Christmas Party 2021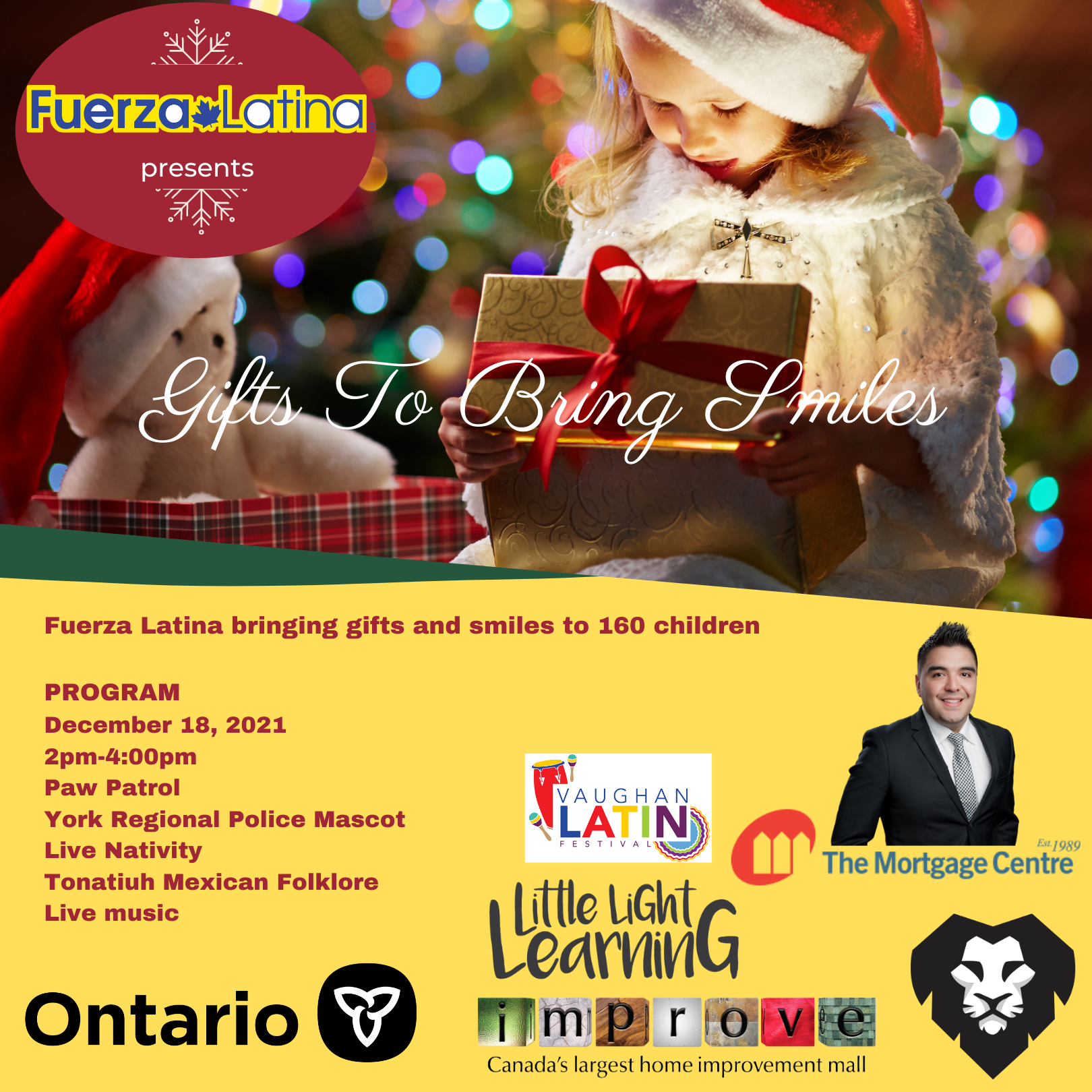 This year, Fuerza Latina held a successful Gifts For Smiles Event, that provided 160 Gifts, to over 300 families in the community.
"Gracias todo estuvo genial Dios los continué bendiciendo" – Jesica Virviescas 
"Wow maravilloso trabajo!! Que dios los bendiga a todos los que hicieron posible que este maravilloso evento fuera todo un èxito!!! " – Yanet Trivera 
"Felicidades bella Amiga!! Por tan excelente trabajo!!" – Yanet Rivera 
"I would like to greatly thank you and your colleagues For the beautiful gifts and the nice event on Saturday and We appreciate it. The children enjoyed it and loved the Gifts. Thanks again" – Sabrina Rodríguez 
God bless
Kids Christmas Drive-thru Party 2020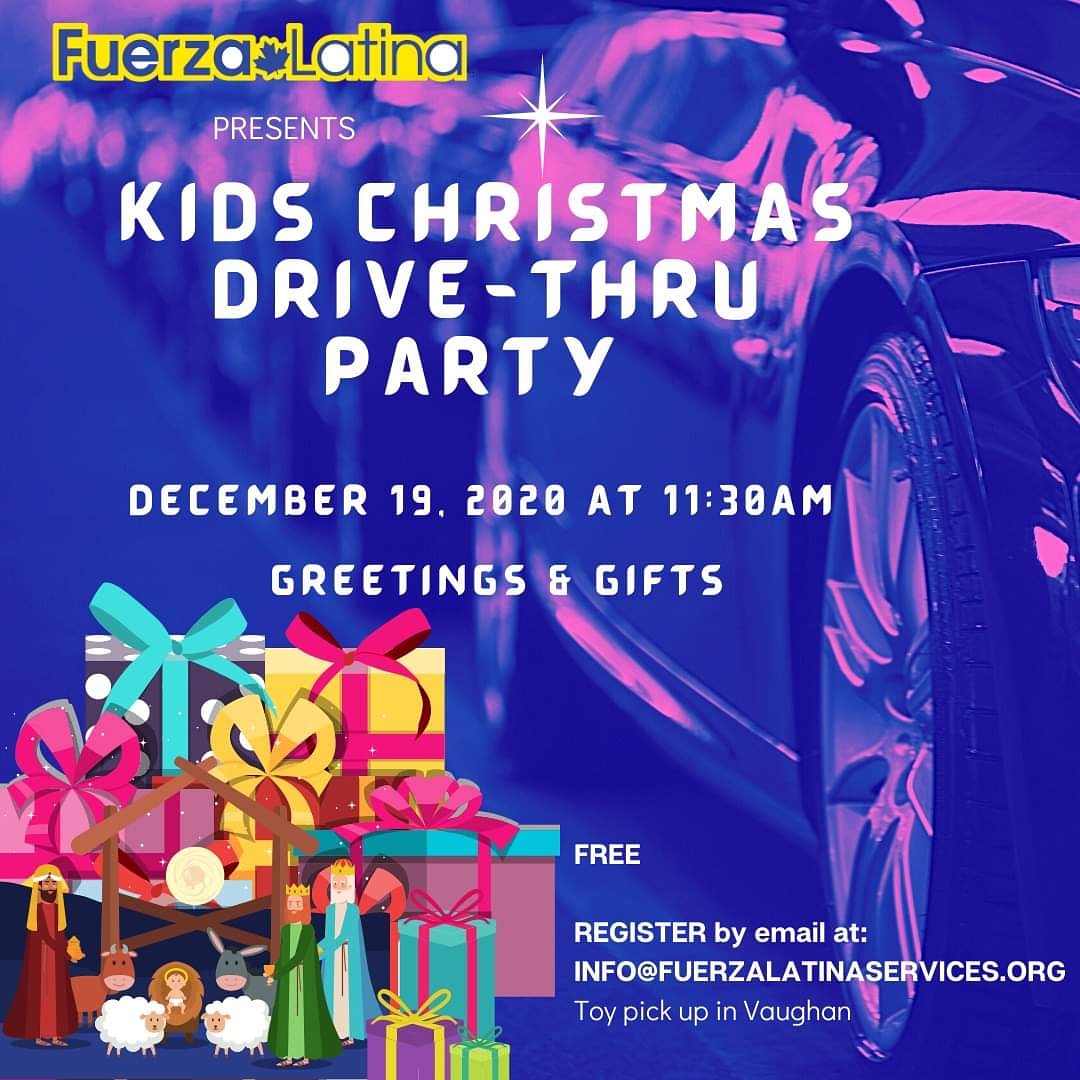 Despite the unprecedented times, last Year Fuerza Latina held a Kids Christmas Drive-Thru Party, providing gifts to over 200 families.
"One Minute to Win" it Contest
And the winners are...
First Place: CMagic5
Second Place: Bellv
Third Place: Felipe Gala
Congratulations to the winners!
Special thanks to all those that participated!
Check out our YouTube playlist to see all entries from the Top 10
Alessandro Montelli
Angelina Aviles
Bellv
Cmagic5
Daniel Hulk
Felipe Gala
Gabriel Martinez
Jasmin Sekhon
Monica Guzman
Tatiana Fryntov
Grand Opening of Fuerza Latina's Office
Fuerza Latina team and General Consul Rolando Vera receiving an Appreciation Award from the Hon. Mayor Bevilacqua, City of Vaughan for his dedication to our Latin community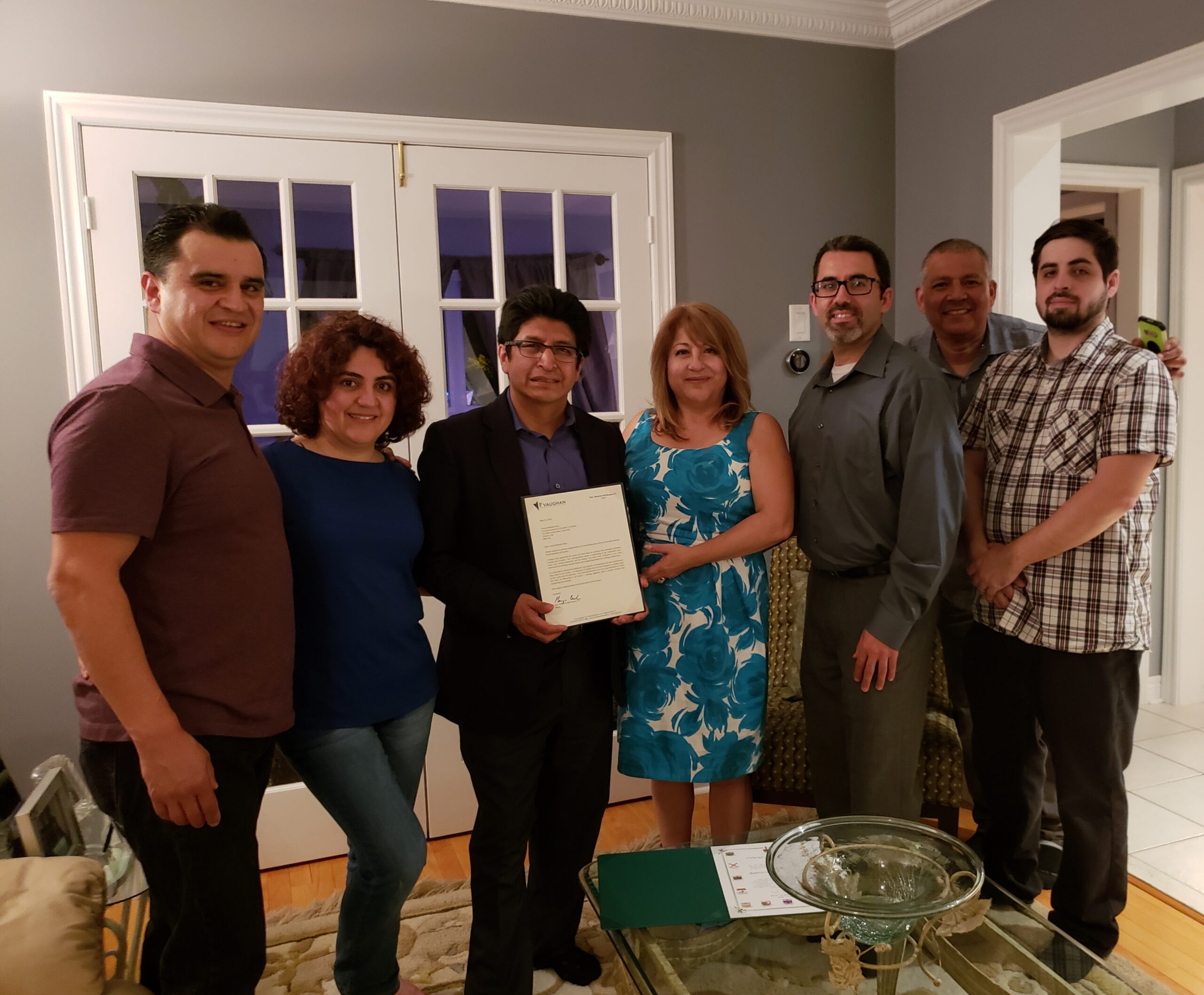 Día de Los Reyes Magos is celebrated on January 6. This day closes the Christmas festivities, and in many Latin American countries and Spain, the Three Kings bring gifts for children. Our event was a great success, we provided over 200 families with gifts, and held lots of fun activities for the kids.
Dominican Republic School Visit
We recently visited a school located in an impoverished area of the Domincan Republic as part of our effort to build bridges between our community and communities around the world.
International Art Exhibition 2017
First Hispanic Gathering in Vaughan 2017
Fuerza Latina Dance Group at the Festival of Lights
In support of other events in the community
 Vaughan Santa Fest Parade