Fuerza Latina is a host of a wide range of events throughout the year celebrating different aspects of Latin Culture with the Vaughan community.
Kids Christmas Drive-thru Party 2020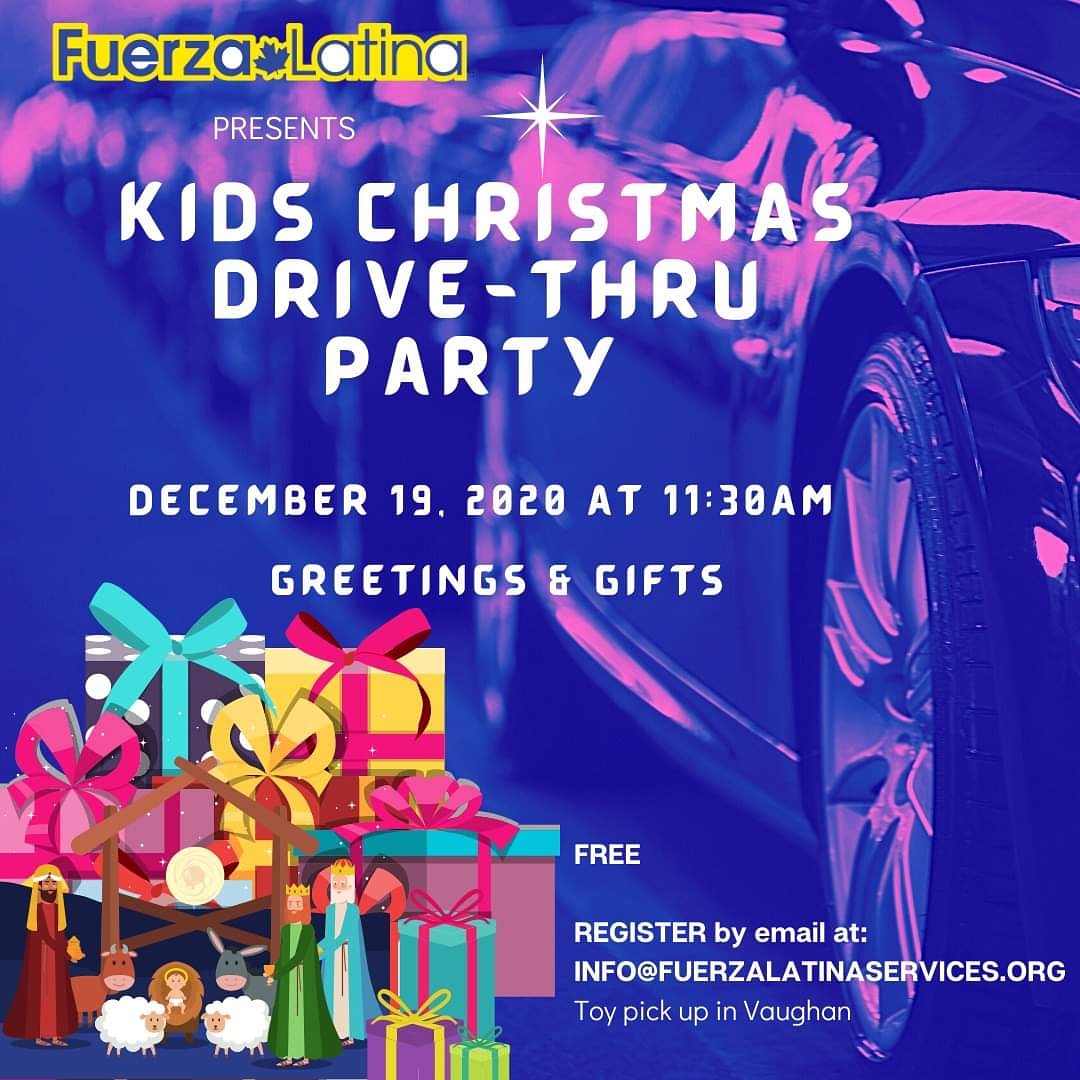 Despite the unprecedented times, last Year's Christmas offer gifts to the community's children through a successful Kids Christmas Drive-Thru Party.
One Minute to Win It! Talent Competition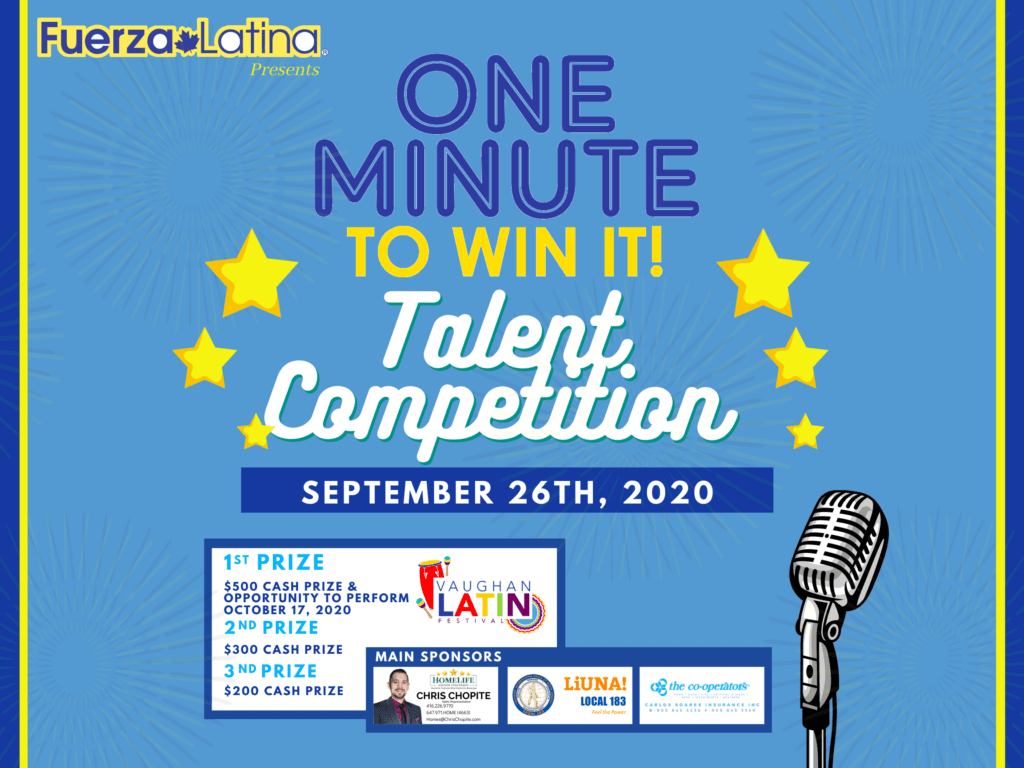 Presented by Fuerza Latina
Fuerza Latina invites new and established Artists to demonstrate their creative talents.
Grand Prize
CMagic5
Runner Up
Bellv
Third Place
Felipe Gala
Congratulations to CMagic5 for winning the One-Minute-To-Win-It! Talent Competition.
Check out her perform at this year's virtual Vaughan Latin Festival.
Check out our YouTube playlist to see all entries from the Top 10
Alessandro Montelli
Angelina Aviles
Bellv
Cmagic5
Daniel Hulk
Felipe Gala
Gabriel Martinez
Jasmin Sekhon
Monica Guzman
Tatiana Fryntov
Grand Opening of the Fuerza Latina Community Services Office
Dia De Los Reyes Magos (Kids' Fiesta)
Día de Los Reyes (known elsewhere as Epiphany) is celebrated on January 6 to honor the Three Wise Men. This day closes the Christmas festivities, and in many Latin American countries and Spain, the Three Kings bring gifts for children (as opposed to Santa Claus). In some regions, families gather during Christmas and Epiphany to exchange gifts, whereas in other places of the Spanish speaking world, it is on either or one of these days.
Dominican Republic School Visit
We recently visited a school located in an impoverished area of Domincan Republic as part of our effort to build bridges between Fuerza Latina and non-profit organizations in Latin America. We hope that in the near future, with the help of our community in Vaughan, we can work with youth at risk in South and Central America.
In support of other events in the community
 Vaughan Santa Fest Parade
International Art Exhibition 2017
Primer Encuentro Hispano en Vaughan 2017